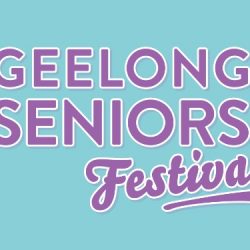 The Geelong Seniors Festival is the largest community celebration for seniors in regional Victoria and a major partner of the statewide Victorian Seniors Festival.
As well as being a great opportunity to get out and about for little or no cost, the Festival provides a rare insight into what is on in Geelong for the rest of the year, as most of the events are staged by local clubs and interest groups.
What's on?
A full list of activities can be found online: https://www.geelongaustralia.com.au/seniorsfestival/default.aspx
Some of the festival highlights are provided below.
Humans in Geelong Expo
Community event showcasing amazing locals, making a difference. Live performances, guest speakers, exhibitors, displays.
Head to www.humansingeelong.com for updates to the diverse, uplifting program for the day.
Host: Humans in Geelong
When: 07 October 2018, 10:00 AM – 03:00 PM
Where: Deakin University Waterfront Campus
1 Gheringhap St, Geelong
Cost: Gold coin donation
Booking: Not required
Nutrition for Seniors – A Guide to Healthy Eating
We know that it is important to lead a healthy lifestyle which doesn't change as you get older. This session explores nutrition for seniors and what to eat to fuel vitality and preserve independence. Nutrition booklets and morning tea provided.
Host: Home Instead Senior Care Geelong
When: 18 October 2018, 11:00 AM – 12:00 PM
Where: Vines Road Community Centre
37–61 Vines Rd, Hamlyn Heights
Cost: Free
Booking: Required
Phone: 8594 4336
Email: geelong@homeinstead.com.au
Financial Information Seminar – Accommodation Options in Retirement
A free seminar discussing Accommodation Options including: your choice to own or not, how financial considerations can alter choice, centrelink assessment of options, financial advantages and disadvantages.
Host: Department of Human Services – Centrelink
When: 23 October 2018, 06:00 PM – 08:00 PM
Where: Australia Post Small Business Hive
108 Gheringhap Street, Geelong
Costs: Free
Booking: Required
Phone: 136 357
Email: fis.seminars@humanservices.gov.au
Locally Grown Funnies
Locally Grown Funnies is bringing stand-up comedy to the Geelong Seniors Festival. The premier comedy club in rural Victoria is coming to Infusion Café, with a bunch a hilarious comics in a relaxed atmosphere. Grab some friends and get ready to laugh!
Host: Infusion Café
When: 23 October 2018, 06:00 PM – 08:00 PM
Where: Infusion Cafe Geelong
531 Moorabool St, South Geelong
Costs: $10
Booking: Required.  Head to https://www.trybooking.com/XGIL
Phone: 5223 3484