Limit the Impact of inheritance on your Centrelink Age Pension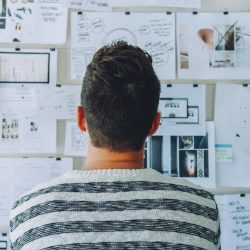 As financial planners, we assist clients through many stages of life.  Unfortunately, one of these stages is helping clients determine how best to invest an inheritance following the passing of a loved one.  A discussion often had is how the inheritance may impact their existing Age Pension entitlement.
Receiving an inheritance may or may not impact the Age Pension.  The impact it may have is dependent on one's existing wealth and amount inherited.  The Age Pension payment may stay the same if one has minimal wealth and receives a small inheritance. It could also reduce the Age Pension, or in the worst case, cancel the Age Pension.  The pension will be cancelled if total assets exceed the upper threshold limit of $552,000 for a single homeowner or $830,000 for a couple homeowner.  Should the Age Pension be cancelled, the concession card will also be suspended.
Example: Sally and Bill have $500,000 in assets and receive a part Age Pension of $494pf each limited by the asset test.  Should they receive a $200,000 inheritance, they could expect their Age Pension to reduce by $300pf each to $194pf each.
When someone finds out their Centrelink entitlement is going to significantly reduce or cancel, they often consider ideas on how to delay receipt of the inheritance or reduce their assets.  A number of inappropriate strategies clients consider without seeking advice include:
Gifting or transferring their entitlement to another person.
Retaining money in the deceased estate for a prolonged period.
The above strategies generally have limited impact and do not work, as Centrelink have rules on the amount you can gift.  Amounts gifted above $10,000 per financial year and $30,000 over 5 financial years are considered as an asset and deemed to earn income for the next 5 years.  Transferring your entitlement to another person is also considered a gift in the eyes of Centrelink.
Once the estate proceeds are able to be paid, Centrelink will look to assess your entitlement as an asset.  Most people are not aware Centrelink can assess funds held in an estate and as such keeping funds in the estate for a prolonged period may not be a viable option.
Meanwhile, we often see clients postponing renovations on their house or their dream holiday as finances have previously been tight.  Depending on the size of their inheritance, taking that much needed holiday or completing work around the home, is potentially a good way to reduce assets and maximise, or retain, the Age Pension.
It is always best for clients to consider their options and the implications of their inheritance with the help of a specialist.  The advice of a financial planner can help minimise the chances of Centrelink issuing the dreaded request for repayment of overpaid entitlements.
We understand that discussing finances while grieving is often emotionally draining and encourage our clients to talk about future events and possible strategies.  We, as financial advisers, are only too happy to help take some of the stress away from a potentially challenging situation.
Any advice in this publication is of a general nature only and has not been tailored to your personal circumstances. Before making any decisions on the basis of this communication, you should consider the appropriateness of its content having regard to your particular investment objectives, financial situation or individual needs.  Please seek personal advice from a Certified Financial Planner prior to acting on this information.